Moviegee is a Fakegee who enjoys making movies. He is very successful in creating and selling his movies and later became a billionaire after selling his hundred thousanth copy of his best-selling movie, 'Yes, I ate the frog' He is very famous and has many, many fans.
His newest movie, '
A Weegee Life'
is currently in the making, but the cover has already been revealed, and that itself, is very popular.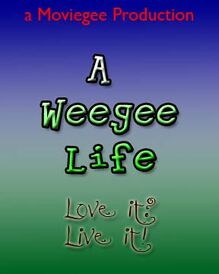 Ad blocker interference detected!
Wikia is a free-to-use site that makes money from advertising. We have a modified experience for viewers using ad blockers

Wikia is not accessible if you've made further modifications. Remove the custom ad blocker rule(s) and the page will load as expected.