The "Help and Care Charity Foundation" is the biggest charity foundation in the entire Beegee Universe. It is run by Honeyzeh and Juneezeh. The most frequent donations come in from Kittyzeh and Loonyzeh. Loonyzeh is the foundation's official sponsor. Beegee makes sure that the property which the Charity Foundation stands on is in tip-top shape since it represents the power of unity within all of Beejiter.
Only Fakezehs are allowed to work here.
The "Help and Care Charity Foundation" had been established on 11th June, 2012. It has grown and spread a great deal since then.
Chariday
takes place on this day.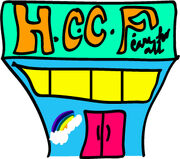 Ad blocker interference detected!
Wikia is a free-to-use site that makes money from advertising. We have a modified experience for viewers using ad blockers

Wikia is not accessible if you've made further modifications. Remove the custom ad blocker rule(s) and the page will load as expected.