Chroneegee is one of the Fakegee gods that can control time. He can go into the future or past at will. His energy is at the core of the V.G.T.M. He, along with Galaxeegee, were created by Pureegee. Chroneegee is the second most popular Fakegee God, tied with Galaxeegee. Chroneegee lives on the left sun (overall buckle) in the United 'Gees Universe.
Chroneegee is enemies with
Beegee
and has fought against the
Great Beegee Army
. He ended up getting shot with the
Super Mega Hyper Mega Super Ultra Mega Hyper Epic Bazooka
during the
Weegee-Beegee War.
He lost a great amount of power after this, so he decided to create a child that would take his place while he is healing. He created
Timeegee
(as his son), who he gave most of his time power to. Timeegee now has complete control of time until Chroneegee heals. He lives with him in the left sun (overall buckle) of the United 'Gees Universe

.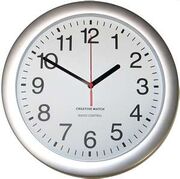 This page uses content from Weegeepedia. The original article was at the page with the same name on Weegeepedia. Go on Weegeepedia for more Weegee information.

This page uses content from Weegee Gods Wiki OR link to the wiki by clicking the link on the right [1] go to Weegee Gods Wiki for more Weegee Gods information.
Ad blocker interference detected!
Wikia is a free-to-use site that makes money from advertising. We have a modified experience for viewers using ad blockers

Wikia is not accessible if you've made further modifications. Remove the custom ad blocker rule(s) and the page will load as expected.