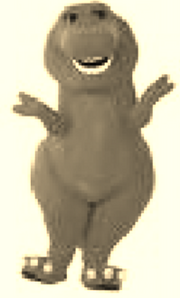 The Mario Virus Is on this page! Run!
OR MARIO WiLL GET U!
Even though Barney is in a lot of very popular kids TV Shows, he also sometimes work in the Great Beegee Army as a builder. He is well known for helping build the Beegee Military School. Beegee and a few other captains in his army have the ability to summon him at will.
Ad blocker interference detected!
Wikia is a free-to-use site that makes money from advertising. We have a modified experience for viewers using ad blockers

Wikia is not accessible if you've made further modifications. Remove the custom ad blocker rule(s) and the page will load as expected.